Catch Up & Changes…Like the Leaves in SLC
A lot has happened since our last update 2 months ago! We hope to fill you in on all that God has done. Instead of boring you with a lot of words, I am throwing in pics to keep your attention and to keep you reading!! On the front end, I am so thankful to the Lord for his continual care and love for us. We have seen and experienced His love in unbelievable ways. I am also thankful for my wife and her willingness to be a pilgrim and to serve our Lord and our family day in and day out. She is a wonderful blessing to me.
Here is a quick CATCH UP with all the changes that have taken place in the last 3 months. On September 19th, we drove to Front Range Baptist Church in Fort Collins, CO. I have been to this church a few times, and it was a privilege to bring my family to their Missions Conference. Pastor Jeff Redlin and his wife are dear friends and I enjoyed having my family with me. Pastor loved on my kiddos and made this first official week of deputation very special for my family.
We want to thank Pastor Redlin and Front Range Baptist Church for their warm hospitality and their support for us as we begin this journey. Since leaving CO, Front Range has voted and are currently supporting us monthly. What a huge answer to prayer and blessing this is to us. We have grown to love this ministry and are so excited to be able to partner together for the Gospel. Thank you for your support of the Inafuku family.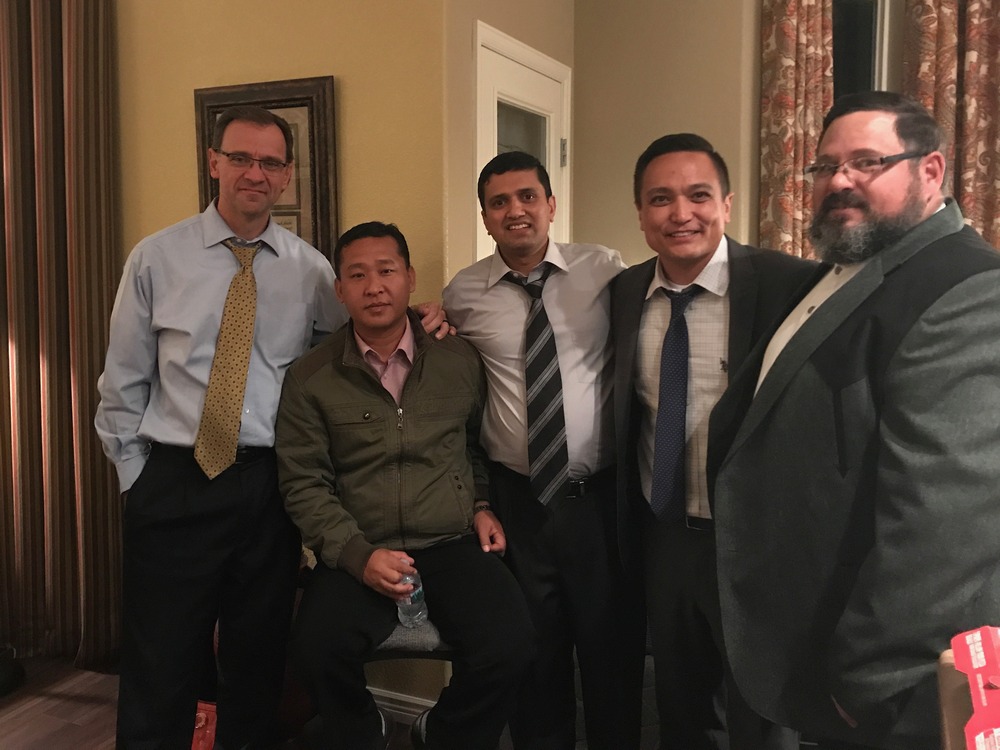 Yes, we experienced a drastic change in weather along with the leaves changing colors and falling to the ground. What fun for the kiddos, but then there's the raking and picking up of all the leaves as well! After a month up in the Avenues in SLC, we were finally able to rent and settle in to Will and Christy Galkin's home in Murray, UT. What a huge help this has been to our family. We hit up Craigslist and Facebook Marketplace to find the best deals on furniture so that we could make this our home.
God has been so good to us in providing all that we need and beyond. We are so thankful to many friends and "new friends" here in the Valley who have helped us and supported us. After settling in to the Galkin's home, we started synching up with our new Riverton Team.
God has brought together 2 new families who have joined our Riverton team. Matt and Colleen Parker and Daniel and Kellie Kaminski. We thank the Lord for this team and we are excited to see how God will use us for the Gospel and His glory. We had our first planning meeting and established roles, worked through our Core Values and Documents, and started planning for our Launch Sunday (Palm Sunday of 2018). This was a huge meeting, as now it is starting to feel like we are hitting the ground and doing what God has called us here to do. Praise God for not only providing financially, but also for a team. This isn't a normal way that teams come together, but we have seen God bring 4 families together each with different gifts and abilities to form a great team. Right now, we are gearing up for our launch Sunday, March 25th. Lots of planning and prep as we are excited about reaching Riverton and the surrounding areas for the Gospel. Please pray with us as the church still needs to vote on January 14th to accept this revitalization and our team. Pray also for the 50,000 plus people in Riverton. This area is 80-90% LDS and are in desperate need of hope and peace!
My family is so thankful for our Harvest family in Guam. We have been encouraged by so many through emails, letters and texts, but what has been really special are the short visits that we have received. Pastor Ken Keith, Cindy Johnson and Jeanne Moeller visited us in September and we loved the short weekend visit. Of course they came bearing gifts for the kiddos.
Shortly after their visit, I had a week of deputation in West Virginia for a Missions Conference at Faith Baptist Church with Pastor Treg Spicer and Lucas Vanderwarker. What a great week with a sweet church and a strategic opportunity to reach thousands of people right there at West Virginia University. Praise the Lord for new friends in the ministry and also able to reconnect with Tim Lovegrove and his wife from California.
Dr. Dave Doran from Inter-City Baptist Church in Detroit invited me to attend their E3 Conference for Pastors towards the end of that week. What a privilege it was to meet many pastors and share what God is doing out here in SLC. I really appreciate Dr. Doran's encouragement and support as he shared with the men and his church about what God is doing. Here are a few pics from the conference. It was so good to see Duffee & Susanne Brooks from Guam and to reconnect with my family from college, Dr. and Mrs. Compton.
Leaving Detroit, I flew down to Grace Baptist Church in Wilmington, NC and was able to preach in the morning service and share about what God is doing and how He is teaching us to live by faith. That evening they asked me to do a concert and I had the privilege of leading the church in worship through the Psalms. Many faithful folks there, but was really thankful to meet up with Monty Kauffman and his dear wife who used to babysit Misty years ago! I was really thankful to meet Pastor and Mrs. Jay Knolls. What an opportunity God is providing there to share the Gospel with many folks through their church and academy. I also enjoyed getting together with the Martindales and the Rickards who are faithfully serving there at Grace. I left early the Monday morning and arrived back in SLC to have yet another visitor from Guam! My family was so happy to see Uncle JJ! The kids enjoyed showing him around the valley and their school! Yes, we had to do one late night BBQ for old times!
Later that week, we finished out our volleyball season for Intermountain Christian School at the Utah State Tournament. We praise the Lord for an awesome year and we saw some tremendous improvement and even made a good run in the tourney. I can't forget our awesome fans: Mylia, Aryia and Misaki were loyal fans throughout this season! I am so thankful for a faithful wife who held down the fort during my trip on deputation and during volleyball season. God allowed the girls to go to school this year through this coaching opportunity. We are so thankful to the Administration and family at ICS.
I'll finish up with just a quick catch up on what the Lord has done so far in November. We are praising the Lord for His continual leading in our Riverton team. God is drawing us closer together as well as ordering our steps in this revitalization effort. I am so thankful for the humility of Danny Brooks and Lloyd Larkin. Both of these men are patient and wise and I am thankful for how God is using them together for His kingdom. Lloyd started the church their in Riverton and was the one who approached us about this revitalization. Please pray for the small church there as they pray and vote. We are working together with Plant4thegospel and Gospel Grace Church to be a family of churches here in the valley. Lord willing, we would love to see more churches planted and revitalized for the Gospel. Gospel Grace Church and the pastors have been so open handed in their resources towards us. We are thankful for these men who walk in humility and wisdom. God is doing a work through them here in the city. November 26, our Riverton team has the privilege of casting the vision and burden to the Gospel Grace family. Pastor Lukus Counterman is challenging the whole church to pray about going to be a part of the launch team or core team. What a testimony of their philosophy! They are committed to being a church planting church and I am deeply moved by their desire to see Gospel churches planted in SLC and out west to Hawaii!
Just a few more pics to wrap this up of Misty's parents being able to visit for a few days. Of course this was a huge time for us. Having spent the last 15 years together, these holidays ahead will be different and hard, no doubt. We are thankful for the wisdom and prayers of Marty and Tami Herron and the huge support of Harvest Baptist Church. God allowed me to cut my teeth in ministry there at Harvest and it was a privilege and a blessing for me to be a part of such an awesome place. We love you Harvest!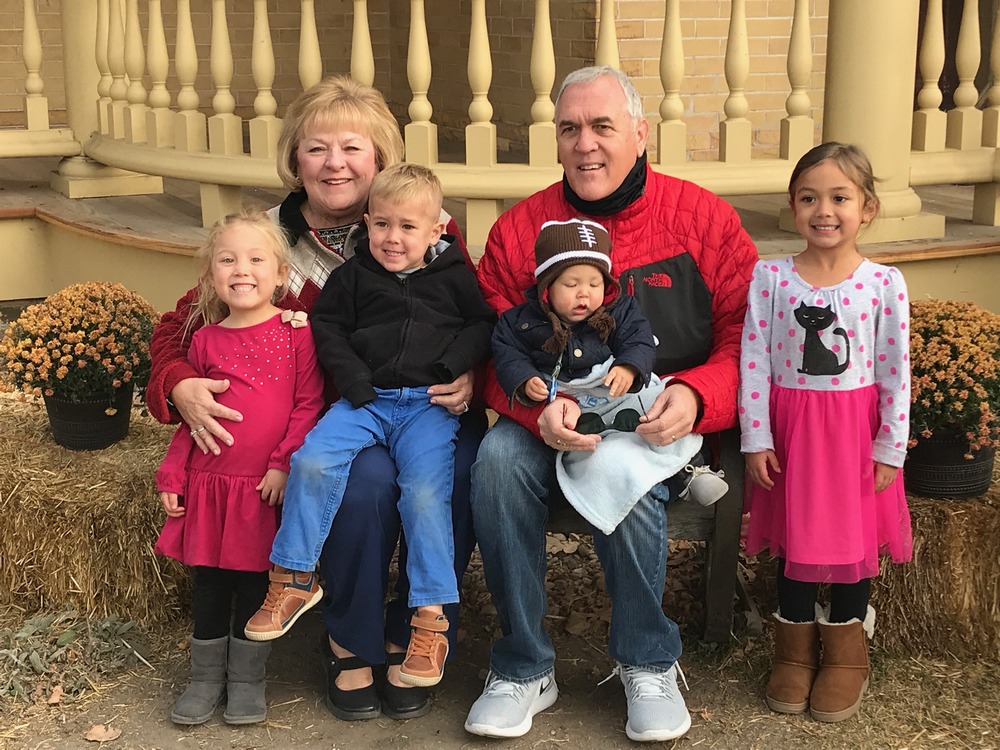 Prayer Requests:
National club volleyball team that I will be coaching starting in January. Pray for opportunities to invest and impact lives and families for the Gospel.
Home to buy in Riverton, UT. Right now, no-one lives in that area. We really believe that if we are to be effective, we need to be right there building relationships and investing in the community.
Finances! We are at 45% and praying that the Lord would continue to provide for our needs.
Riverton Revitalization Team - Pray that God would grow us in His Word and together as a team.
Misty - God is using her in such a great way. I praise the Lord for her heart for Him and others. Pray for her especially during the holidays!
Kiddos - Pray that God would work in their hearts to know their need for Jesus and to be saved.
We have been praying about the possibility of going to Hawaii for Christmas to spend the holidays with the Inafuku family. It has been 20 years since I have been home and my family has never been to Hawaii for Christmas. We are praying that if the Lord wants us to be there before we start ramping things up here in Riverton, that He would provide for us!
Praises:
Front Range Baptist Church and Pastor Redlin committed to supporting us monthly! We praise the Lord for their partnership with us for the Gospel.
Maili Bible Church and Pastor Jeff White in Hawaii (my home church where I grew up) committed to supporting us monthly!! What a huge blessing and encouragement this was to me!